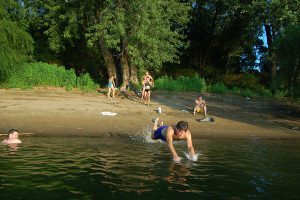 Recreation Season Bacteria Monitoring Data
During the contact recreation season (April-October), ORSANCO monitors bacteria levels in six urban areas along the Ohio River. Samples are collected at upstream and downstream locations. Samples are analyzed for both fecal coliform and E. Coli bacteria.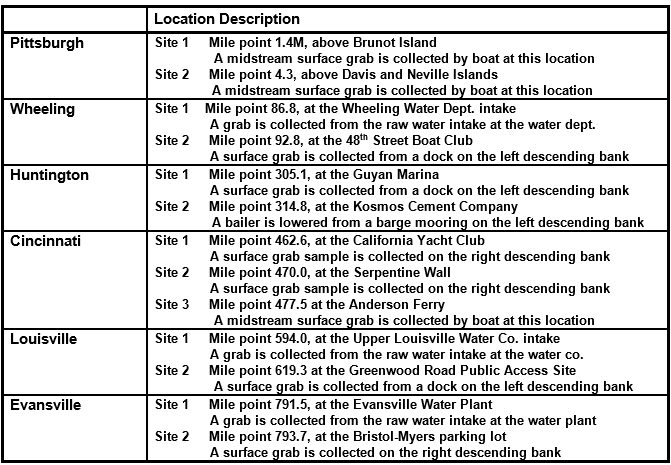 Longitudinal Bacteria Data
Ohio River longitudinal bacteria surveys were completed as part of the Ohio River Watershed Pollutant Reduction Program. These surveys collected samples for E. coli analysis approximately every five miles along the entire length of the Ohio River. Additional samples were collected at the mouths of over 125 direct tributaries to the Ohio River.