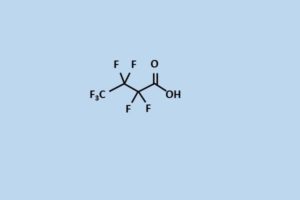 ORSANCO is conducting a PFAS (per- and polyfluoroalkyl substances) monitoring project during 2021-2022. The purpose of the study is to determine the ambient level of PFAS compounds in the Ohio River.  The study will include 20 sampling sites on the Ohio River which will be sampled at two separate times to capture conditions under different flows and seasons.
The sampling for this study is scheduled to begin during the summer of 2021 and scheduled to conclude during the fall of 2021. ORSANCO staff will conduct two sampling events; one during high-flow of the Ohio River and one during low-flow of the Ohio River. The 20 sampling locations on the Ohio River were selected using a systematic-probabilistic approach. A site was randomly selected in the most upstream segment of the Ohio River and the remaining 19 downstream sites equally spaced. The analysis of these samples will produce data for 24 PFAS compounds.
This study will measure the ambient levels of PFAS compounds in the Ohio River before that water is treated for drinking water consumption. The results from this data set will not be the same as measurements of drinking water.
Numerous resources are available to explain PFAS compounds. These resources include information which explains the history of the development of PFAS compounds, the chemical properties of PFAS compounds and the presence of PFAS compounds in drinking water:
US EPA: What are PFAS? 
US EPA: PFAS Action Plan
IDEM: PFAS 
PA DEP: PFAS in Pennsylvania 
OH EPA: PFAS
This study will complement a growing body of data and information about PFAS compounds in the environment. ORSANCO will produce a study report which will contain the sample data. The data sets and study report will be published to this webpage once both are complete. For more information, please contact Sam Dinkins.