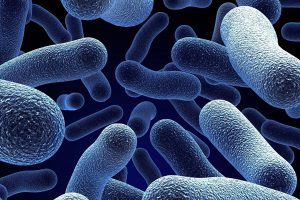 A TMDL, or total maximum daily load, determines how much of a pollutant a waterbody can assimilate and still meet its water quality goals. It assigns allowable quantities of that pollutant to the identified sources such that the combined discharge from all sources will not result in exceedances of the applicable water quality standards (goals). TMDLs can be thought of as a clean-up plan for polluted streams and rivers and are tools that help regulators abate water pollution.
Why is this project necessary?
The federal Clean Water Act requires TMDLs be developed for waterbodies that do not meet the applicable water quality standards, when technology-based controls are not stringent enough to meet water quality standards. Nearly half of the Ohio River is impaired for the contact recreation use caused by bacteria levels that exceed the applicable criteria for the protection of that use.
Who is working on the project?
The U.S. Environmental Protection Agency (EPA) Region 5 has retained Tetra Tech, Inc., to provide consulting services for the development of the bacteria Total Maximum Daily Load (TMDL) for the Ohio River. ORSANCO, the six states that lie along the river (Illinois, Indiana, Kentucky, Ohio, Pennsylvania and West Virginia), and U.S. EPA Regions 3 and 4 are also participating. ORSANCO is conducting the extensive monitoring program to provide the stream water quality data necessary to complete the project.
When will the project be completed?
| | | |
| --- | --- | --- |
| Phase | Activity | Status |
| 1 | Review preliminary data and develop quality assurance project plan (QAPP) | Complete |
| 2 | Characterize sources and set up model framework | Complete |
| 3 | Refine model and develop TMDL scenarios | Complete |
| 4 | Completion of draft TMDL for internal review only | Complete |
| 5 | Completion and public notice of draft TMDL | Project will continue when funding is available |
What data are available for the project?
Over 16,000 samples have been analyzed by ORSANCO to date at frequent points along the 981 miles of the Ohio River and 130 direct tributaries. The data revealed that while the Ohio River typically has low levels of bacteria during low flow, dry weather conditions, elevated levels of bacteria do occur for much of the river and its tributaries in wet weather conditions. Based on the results from these surveys, approximately two-thirds of the length of the Ohio River is now listed as impaired for contact recreational use. As a result, a bacteria Total Maximum Daily Load (TMDL) is now under development.
Why are bacteria important?
Fecal coliform and Escherichia coli (E. coli) bacteria are indicators of the presence of human sewage and other warm-blooded animal feces in the water. Such feces can contain pathogens that can be harmful to human health. When elevated bacteria are present, it can represent an increased risk of contracting waterborne illness as a result of exposure to pathogens while recreating in the water.
Pathogens are grouped into three categories: bacteria, protozoans, and viruses. Bacteria of concern include E. coli, Salmonella typhi, Salmonella, Shigella, Vibrio cholerae, and Yersinia enterolitica. Bacteria have been known to cause illnesses in humans including Gastroenteritis, Typhoid fever, Salmonellosis, Shigellosis, cholera and Yersinosis. Protozoans of concern include Balantidium coli, Cryptosporidium, Entamoeba histolytica and Giardia lamblia. Viruses of concern include Adenovirus, Enterovirus, Hepatitis A, Reovirus, Rotavirus, Calicivirus and Astrovirus. Effects of these pathogens can include vomiting, diarrhea, fever, ulceration of the small intestine, dehydration, dysentery, abscesses of the liver and small intestine, nausea, indigestion and jaundice.
What are the major sources of bacteria?
Sources of pathogens in the Ohio River are diverse, and identifying and tracking inputs from such sources can be very difficult. The two general types of sources are point and nonpoint sources. Point sources are regulated and are generally more direct inputs, while nonpoint sources are generally less direct inputs and are not regulated, making the control of nonpoint sources much more challenging.
A significant point source of bacteria to the Ohio River is from combined sewer overflows (CSOs), which discharge untreated mixtures of rainwater and sewage when flows exceed the capacity of the treatment plant or the collection system. Other point sources include illegal Separate Sanitary Overflows (SSOs) which discharge untreated sewage, wastewater treatment plant discharges which treat before discharge, concentrated animal feeding operations (CAFOs), slaughterhouses/meat processing facilities, and tanning, textile, and pulp and paper factories. Nonpoint sources include overland or groundwater runoff containing feces from wildlife, domestic pets, livestock, and land application of manure, leaking or failing septic systems, and discharges from vessels to name a few.
How much of the river is included in the project?
Even though approximately over half of the river is impaired, which is based on available monitoring data, a TMDL will be established for the entire river due to the nature of these impairments. During wet weather, high levels of bacteria are washed into the river from a variety of sources, and because the river is almost 1000 miles long, some of these high bacteria levels remain undetected due to the extent of the established monitoring program.