Life Below the Waterline, a traveling freshwater aquarium, is available for public events. The aquarium holds 2,200 gallons of water and Ohio River fish. With two 5′ X 10′ viewing areas, this display is designed to demonstrate the diversity of life sustained by the Ohio and the improvements that have been made in water quality.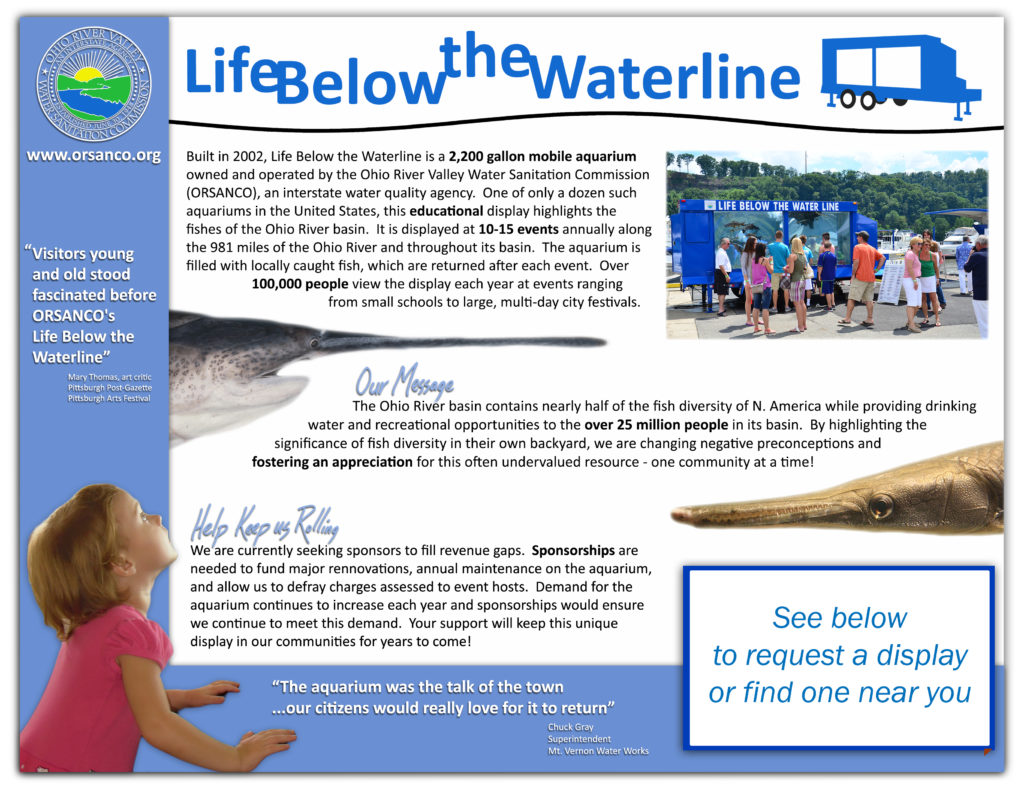 2022 Schedule
ORSANCO's Life Below the Waterline Mobile Aquarium program remains suspended until further notice for 2022 due to the ongoing COVID-19 pandemic. Interested parties may still submit application materials with the understanding that no events will be scheduled until authorized by the Commission in the interest of public safety.
Please read the Aquarium Requirements and Application Guidelines prior to submitting an application. For additional information about the aquarium, please contact Rob Tewes.
Download Materials