Life Below the Waterline, a traveling freshwater aquarium, is available for public events. The aquarium holds 2,200 gallons of water and Ohio River fish. With two 5′ X 10′ viewing areas, this display is designed to demonstrate the diversity of life sustained by the Ohio and the improvements that have been made in water quality.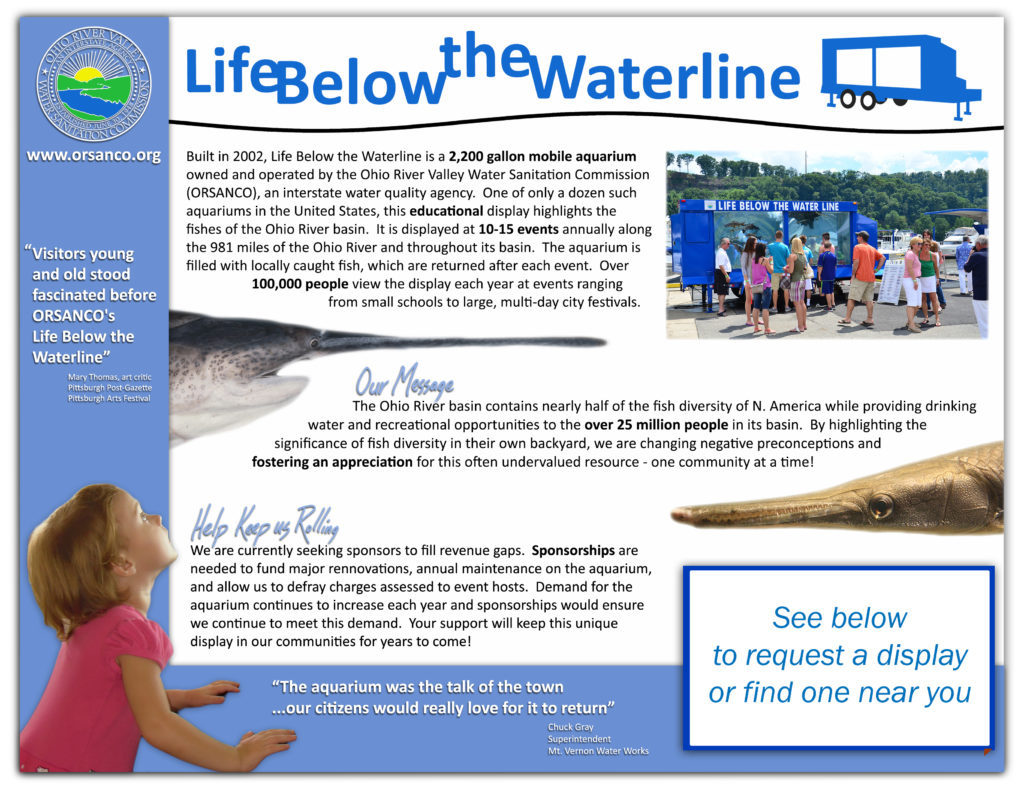 2020 Schedule
All Life Below the Waterline events have been cancelled for 2020.
2021 Schedule
ORSANCO is accepting applications for 2021 Life Below the Waterline appearances. Interested parties are encouraged to submit applications for 2021 as soon as possible. It is recommended that you submit your request for the aquarium at least six months in advance, although all requests will be considered.
Please read the Aquarium Requirements and Application Guidelines prior to submitting an application. For additional information about the aquarium, please contact Rob Tewes at 513-231-7719.
Download Materials