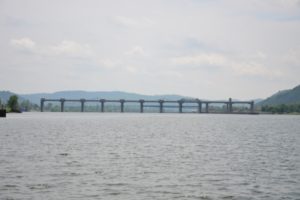 ORSANCO sets Pollution Control Standards for industrial and municipal waste water discharges to the Ohio River, and tracks certain dischargers whose effluent can seriously impact water quality.  The standards designate specific uses for the Ohio River, and establish guidelines to ensure that the river is capable of supporting these uses.  To keep pace with current issues, ORSANCO strives to review the standards at least every three years.  As part of the review process, workshops and public hearings are held for public input.
Click here to view the Pollution Control Standards 2019 Revision
Click here to view all documents and public comments regarding the review process for the 2019 Revision.
Click here for a Responsiveness Summary
Click here to view the ORSANCO Library, where you may search for previous Pollution Control Standards revisions.
---